Our Results Speak For Themselves
Over the last 20+ years we have individually coached, supported and matched hundreds of clients through the most painful and joyous times of their lives.
We have created a space for busy people who are ready and willing to reclaim the relationships they dearly want and richly deserve.

Luxurious Retreats
Everyone attending our retreats is treated with the utmost care and attention, from luxurious bedrooms, glorious settings, space to breathe, learn, process and nurture.
All dietary needs are catered for with scrumptious food, prepared by our own in house chef.
Our team of Psychologists and Coaches are fully qualified and have years of experience to take you through this life changing journey.
At the heart of each of our retreats is the camaraderie, support, love and respect from each guest, supporting each other's individual journey.
Not surprisingly all our guests leave with a clear path and an excitement for the journey ahead.

Relationship Patterns
You can find yourself single after a heart-wrenching divorce, a painful breakup or you could be finding it difficult meeting the right kind of person for you. All of this can leave you feeling battered, bruised and tired about love and relationships.
Sadly, with every broken relationship can come the realisation that finding the right kind of person for you is not as easy as you once thought?
It means breaking unhealthy relationship patterns to become stronger and wiser. And this is what we do best.
We take you through a proven way of understanding unhealthy dating and relationship patterns and teach you how to break them. We remove the uncertainty and confusion out of dating and help you unravel the past.
We understand your present dating journey. And, most importantly, we give you the tools to boost your confidence so that you can plan for your future relationships in a positive, healthy and happy way.

Don't just take our word for it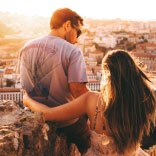 J. Attended the June 2018 Retreat in the UK
"Before I came on the retreat I thought there was something wrong with me and that it was just bad luck I was chosing and staying with the wrong men."

C. Attended the June 2018 Retreat in the UK
"People need to be educated on dating and love patterns because you don't learn about it, what I experienced was a paradigm shift that was life changing."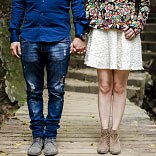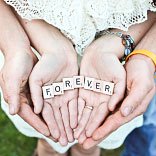 M. Attended the June 2018 Retreat in the UK
"I learned not to blame myself for everything and altered my perception of relationships so that I can now go on to have a healthy relationship."